ADDED VALUE BY LISTENING AND RESPONDING TO YOUR NEEDS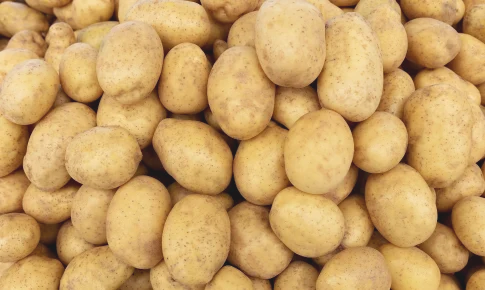 FRANCE POTATO BOARD provides tailor-made support in your potato sourcing. That way we can fully meet your specific needs.
A large network of producers means we can meet a wide range of demands and needs no matter the time of year.
Because the quality of our potatoes is our priority, we endeavour to provide you with complete traceability of our products.
FRANCE POTATO BOARD OFFERS A WIDE RANGE OF VARIETIES
Our potatoes are available washed or unwashed
UNDER DIFFERENT
SEGMENTS :
Oven / Fried
Agata, Clairette, Liberta, Queen Anne, Colomba, Monalisa Lady Anna, Caesar, Orchestra, Lucinda …
Industry
Lady Amarilla, Melody, Monalisa, Challenger, Excellency…
Firm flesh :
Gourmandine, Jazzy, Marylin, Ratte, Talentine, Chérie, Cheyenne, Franceline…
WITH A RANGE OF
PACKAGING OPTIONS :
FRANCE POTATO BOARD can group grades very precisely with a variety of different packaging types.
For any enquiries,  please get in touch.